I sat on the end of my bed weeping uncontrollably. How could this have happened? Darkness hovered the room and I felt so ashamed, all alone and worthless. For someone who had always appeared in the past to have it all together, I felt like I was emotionally falling apart.
I could sense my emotions overtaking me as the room began to spin. With quivering lips, I broke down and cried out, "God, it hurts so bad. I know I have sinned. I am so sorry. Forgive me Father. I need You to help me get out of this mess that I am in. I want my marriage back, I want my family back. God take away these feelings for this man and show me how to fall in love with my husband all over again."
At times I could feel my legs and arms tremble as I began to sob and cry out in despair into the pillow. I knew that I had to let him go and that it had to be done swiftly. There could be absolutely no contact or any accidental run-ins. I recognized that, without a doubt, my feelings for my friend were wrong and sinful, yet ending my friendship with him was so painful and in all honesty, it hurt more than any death I have ever experienced. I had been raised in church all my life and would have never expected that anything like this could happen to me.
For months we had sent numerous text messages, carried on conversations and discussed our failing marriages in detail. I had enjoyed my encounters with him in the local Christian book store, the sandwich shop, a nearby park, and all along I justified our relationship as "Christian friends" reaching out to each other. He made me laugh, we shared chemistry, intimate talks and he made me feel so good with his words. For so long I had desired that with my husband...
Just being candid, my inappropriate relationship with my friend never once involved into anything sexual. As a matter a fact, there was never even the slightest kiss or peck on the cheek exchanged. Yet, as I so boldly share with couples today, emotional affairs are just as devastating to a marriage and as painful to heal as any sexual relationship. You see whether or not sex is involved is not what makes it infidelity. Affairs begin when there is secrecy and a betrayal of trust.
You know, for redemption to come you have to make an effort, and for me it was to give something up. I believe Ruth realized this in the Bible when she left her country, her people and her parents, to follow her mother-in-law Naomi into Bethlehem. Her husband had died and she gave up her own happiness and the only security she had ever known. Honey child, she followed Naomi right into a land where redemption came and she met her kinsmen redeemer Boaz. Well, Glory! You talk about a story of beautiful restoration and the favor of GOD!
For my marriage to be redeemed, I had to directly end that relationship with my friend. I could not even drive by the place where he worked. It meant deleting him from my social media accounts and removing him from my phone contacts. I had to take ownership of what I had done to cause my marriage relationship to break down. Yes, there were other contributing factors; but what had I done to seek a change?
My husband and I had to seek Godly counsel so we could focus on communicating our hurts, sharing openly with one another and put some boundaries in place to further protect our marriage. We prayed together, cried together, confessed together, cried some more and shared forgiveness together. Even greater, we came in contact with THE ONE TRUEKINSMEN REDEEMER, Jesus Christ, and when He got a hold of our marriage He made it something beautiful! Two and a half years later, just like Ruth, I am singing He Redeemed me!"
"Finally brothers and sisters, whatever is true,whatever is noble,whatever is right,whatever is pure, whatever is lovely, whatever is admirable-if anything is excellent or praiseworthy-think about such things." Philippians 4:8
Some of our favorite resources to seek understanding, healing and redemption: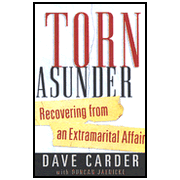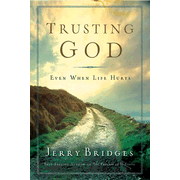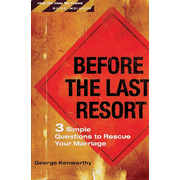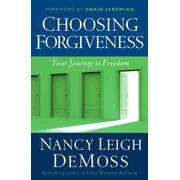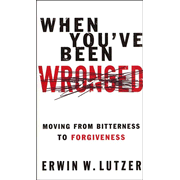 Great getaways to learn to communicate: