My husband is a pornography addict. All addictions are extremely dangerous to the spiritual and physical life of those ensnared in them. Regardless of the outlet-drugs, alcohol, sex-the root of addiction is the same for every person enslaved.  
Pain.
I watched for 12 1/2 years as my husband continually chose pornography. Time and time again, he went back to his lover. Over and over he fell down. He would feel the pull. Give in. Binge. Feel guilty.  Hide it all away and vow that this time, it was the last time. It was a never-ending cycle that kept him enslaved for over 20 years.  
As a spectator on the sidelines, I watched this struggle, feeling helpless. I look back and see now that there were steps I could have taken to survive with my addict, without falling into my own trap of sexual sin-a cycle that I continued for over seven years. I believe that no matter what addiction you are watching someone struggle with, there are things you can do to protect yourself from being dragged down by it.
#1.  Guard your heart
I do not mean that you should wall yourself off so that you can't feel the pain that addiction causes. Proverbs 4:23 says Above all else, guard your heart, for everything you do flows from it.
If you allow yourself to be weighed down by the burden that living with addiction bring, you leave your own heart vulnerable to attacks from the enemy, whether it be lies that he tells you, or someone else coming along that is seemingly in a much more stable place than your loved one.
#2.  Arm yourself
Ephesians 6:10-11: Finally, be strong in the Lord and in his mighty power.  Put on the full armor of God, so that you can take your stand against the devil's schemes.
God has not left us ill-equipped for this. He has given us His power to rely on, and assures us that our loved one battling addiction is not what our struggle is really against. Ultimately, the fight is against spiritual forces of evil that are constantly at work. He explains what His armor looks like. And it isn't just partial armor. It is FULL armor. Head to toe, covered with protection that will stand up under the enemy's attacks.
I love the NIV translation of Ephesians 6:13 - Therefore put on the full armor of God, so that when the day of evil comes, you may be able to stand your ground, and after you have done everything, to stand.
To me, this speaks of holding on to hope, after you have given it all you have. It implies that when you are finished doing everything that you need to do to stand, you then STAND. There is more to it than simply putting on the armor of God. You must put on the armor, and then be prepared to do battle. Be ready to bear up under the attack, trusting God that His armor and strength will sustain you.
#3.  Pray in a selfless way
For five years, I said the same prayer over and over again. "God, please take away his addiction. Free him." I asked, 100% sincere, and it seemed that God didn't answer. Looking back, I think that my motivation wasn't fully centered on my husband's freedom though. It was more about me.  Take it away so that I don't have to hurt. Free him so that our marriage can thrive. I think what I really should have focused on was Romans 8:26: In the same way, the Spirit helps us in our weakness. We do not know what we ought to pray for, but the Spirit himself intercedes for us through wordless groans.
#4.  Forgive often
I didn't know just how unworthy I was to receive forgiveness from both God and my husband until I had strayed so far from God and my husband that I thought there was no way to ever go back home. And it is very likely that your beloved that is battling addiction doesn't understand this either. Sin has a way of clouding not only our judgement but our understanding. Shame and guilt lay waste to our hearts and we become enslaved to self-loathing and condemnation, on top of the addiction itself. If I learned anything from the destruction and eventual restoration of my marriage, it was that because I have been forgiven much, I HAVE to forgive much.
Colossians 3:13 - Bear with each other and forgive one another if any of you has a grievance against someone.  Forgive as the Lord forgave you. If I can't forgive at least as much as I have been forgiven, then I am doing something wrong.
#5.  Love unconditionally
How this plays out in your own day to day life may vary from the person next to you, but the bottom line is the same.  Your addict needs a safe place to land. They need to know that there is at least one person that doesn't seem them as this vile, loathsome creature that can't be loved. Unconditional love has no strings attached. It isn't about saying "If you get clean, then..." It's "I will stand by your side through your addiction and your recovery."
There may be times, as the drug of choice tries to lure the addict time and again, when you feel frustrated and just want to give up on that person. But just keep in mind that if you give up, the addict loses all hope. If the person that loves them the most (apart from God) doesn't love without wavering, then the addict naturally assumes that all hope is lost and there is no point in trying to break free.
I love the bluntness and practicality of The Message, especially when it comes to 1 Corinthians 13:3-7: If I give everything I own to the poor and even go to the stake to be burned as a martyr, but I don't love, I've gotten nowhere.  So no matter what I say, what I believe, and what I do, I'm bankrupt without love.  Love never gives up.  Loves cares more for others than for self.  Love doesn't want what it doesn't have.  Love doesn't strut, doesn't have a swelled head, doesn't force itself on others, isn't always 'me first,' doesn't fly off the handle, doesn't keep score of the sins of others, doesn't revel when others grovel, takes pleasure in  the flowering of truth, puts up with anything, trusts God always, always looks for the best, never looks back, but keeps going to the end.
#6.  Don't give up
Galatians 6:9 says So let us not allow ourselves to get fatigued doing good. At the right time we will harvest a good crop if we don't give up, or quit. Right now, therefore, every time we get the chance, let us work for the benefit of all, starting with the people closest to us in the community of faith.
It all comes down to this:
If you truly want to survive living with an addict, the focus has to shift from the addict and their behavior to your own heart. The only way to guard your heart, arm yourself, pray in a selfless way, forgive often, love unconditionally, and keep going is to surrender control of your situation to God.
Somewhere along my own painful journey, I stopped guarding my heart. Piece by piece I took off the armor of God, until I was left completely unprotected. I began to pray in a way that would make me feel better-asking for an outcome that would stop my own pain. I grew weary of forgiving my husband, and believed that he was destroying our marriage. This allowed bitterness to take root in my heart until I grew cold and distant. It is no surprise that in this state, I also withheld love from my husband. I didn't realize it until now, but my love towards him was conditional. I would love him and give 100% to our marriage, if only he would choose me over pornography. And ultimately, because I didn't get what I wanted, when I wanted it, I gave up.
Living with an addict is never going to be easy.
We were never promised that life would be easy, but we were promised that we serve a faithful and loving God. One who is strong enough to carry us through the trials, no matter how bleak they may look. One who has the power to free the addict and break all chains.  God will heal. God will forgive. But we have to do our part too.
If my people, who are called by my name, will humble themselves and pray and seek my face and turn from their wicked ways, then I will hear from heaven, and I will forgive their sin and will heal their land. ~2 Chronicles 7:14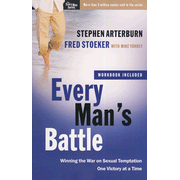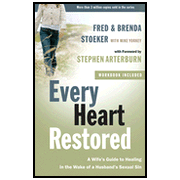 Every Heart Restored and Ever Man's Battle are two amazing resources for couples who want to stay in the battle for their lives and marriage. 
Wives, hear this loud and clear- your husband's pornography is NOT your fault. You can come alongside him in his battle!
Learn more about winning the war on pornography at XXXChurch, and protect yourself and your children with X3 Watch.
Sherry and Beverly have spoken at events throughout the southeast, including our own annual Intentionally & Wonderfully Made women's event, and we'd love to come speak at YOUR women's event! We share on topics such as insecurity, sexual intimacy, lies women believe, comparison, discontentment, people pleasing, 10 questions to ask your husband, and more. Don't miss Beverly's next speaking engagement- September 13 at Goldsboro Worship Center!
Whether your marriage needs a tune up or an overhaul, REGISTER today!!
We're linking up with some AMAZING bloggers…check out the links at the bottom right of the page.
Intentionally Yours is a 501(c)3 (pending) organization committed to sharing God's truth, hope and vision for marriage until every home is a godly home. Will you partner with us in this mission? Thank you for your support!