Just one innocent peak and no one will ever know… I tiptoed over to the coffee table and began to curiously unravel the crinkled up pages within the magazine. The photos were full of images of nudity and couples engaged in provocative sex acts. The articles and advertisements contained filthy, explicit language that I had never even heard of as a young teenager.
I was thirteen at the time and I had allowed my junior high friend to coerce me to take a quick look at the pages. Just one peek...what harm could ever be caused? My  friend and I had been asked to babysit for a young couple with two small children. I was a little surprised that they had left the stacks of X-rated magazines lying around in full view.
The twisted images of sex were not at all what my naive mind had imagined. Everything was so visibly distorted, leaving me to believe for such a long time that sex was grossly overrated. It appeared to be such a nonchalant, ugly, ungodly thing…. Pornography has a way of holding your mind captive to the toxic ideas of what sex really is.
The Guilt & Shame
That night as I was lying in bed the pictures kept replaying over and over again in my head. I tried to get the dark, sinful impressions out of my mind. My uncontrolled thoughts and curiosity only made me feel more ashamed and full of conviction. What had led me to cave into the pressure from my friend? I knew better, I had been raised in church all of my life, why was I so drawn to the lust filled images within those  pages….
Shocking Porn Facts
I was shocked just this week to read in one survey of Christians…47%- (that is nearly half!) said that pornography is a major problem in their home! (Focus on the Family Poll, 1 October, 2003.)
Now more than ever Satan is on a rampage to destroy our homes. In  John 10:10 we read that the enemy has come to steal, kill and destroy. He knows he can use this sinful tool to threaten lives, families, marriages and children. Porn has become a damaging, life changing, destructive four letter word!
There is not a week that goes by that someone in our ministry does not have to reach out to a couple or family that has been affected by this looming, powerfully devastating industry. What came as a major surprise to me, however, was to learn that pornography revenue is larger than the revenues of all professional football, baseball, and basketball franchises… COMBINED! Friends we need to wake up, porn is huge!
More Alarming Facts:

35% of all internet downloads are pornographic
43% of all internet users view pornographic material (1 out of 3 are female)
For every 10 men in church, 5 are struggling with pornography
Sex & porn are among the 5 top search terms for kids under 18
The average age of first internet exposure and pornography is 11 years old
Half of all hotel guests order pornographic movies
38% of adults think it is morally acceptable to look at pictures of nudity and sexual behavior
The pornography industry, according to conservative estimates, brings in $57 billion per year, of which the United States is responsible for $12 billion.
What can you do?
Do you want to be set free from the bondage of porn and sexual sin? My friend, you can not do it alone. Porn addiction is one of the most difficult addictions to overcome. Even the secular world recognizes the power of the addiction and its effect on our children.
Educate Yourself. Ignorance is no excuse, so get armed for the battle. xxxchurch.com is an incredible resource and has proven helpful when mentoring couples who have found themselves right smack dab in the middle of a fiery attack on their marriage from the pain, distrust, lies and hurt associated with porn use. Let me encourage you to visit this valuable site which is managed by Christian people who want to you to know the facts, as well as these online articles about pornography: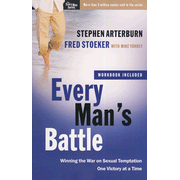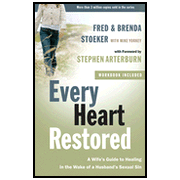 These two books are our favorite: Every Man's Battle for men and Every Heart Restored for the women who want to understand the battle their husbands are born into and come alongside them to help them win the battle.
Don't do it alone. Find yourself an accountability partner– someone who will walk along side of you while you are battling with this struggle. This may be your wife, a friend, a minister. Accountability  is the critical first step to any recovery journey. Since most porn use is now online, it's crucial to get the best monitoring and filtering software available. Let me encourage you to check out  X3watch. If you're serious about avoiding porn or recovering from porn addiction, it all starts with accountability, inviting someone to walk alongside you in this battle.
Get help. Find the nearest Celebrate Recovery, Pure Life, or local addiction recovery group. In the Goldsboro area, we've got Broken Chains to help you overcome your hurts, habits and hang ups. Don't have a local group? Join an online one.
GOD wants you to be FREE 
You can't deal with an addiction if it remains a secret! Do you need to start this new year off by bringing some sin to light? Are you tired of the bondage that has held you captive with your thoughts...those distorted images that have left you filled with guilt, fear and anxiety, wondering when it will all collapse around you? Please know that we love you, our God loves you and He wants you to be free.
New year, new you, new marriage! Now it a great time to tune up your marriage at The Art of Marriage! We're excited to be at 902 Church in Kinston January 17-18. Register today!
FamilyLife's Weekend to Remember saved our marriage and continues to strengthen and transform it, it can change yours, too!
We're linking up with some AMAZING bloggers…check out the links at the bottom right of the page.
Intentionally Yours is a 501(c)3 organization committed to sharing God's truth, hope and vision for marriage until every home is a godly home. Will you partner with us in this mission? Thank you for your support!