"I feel like such a fool!"
We hear that all the time from spouses who have found out that their husbands or wives have been having an affair and they didn't know about it. And they feel like such a fool because they feel they should have known about it. They beat themselves up with the question "how did I miss all the signs?" They feel like everyone in the world knows except them.
It's just not true. You are not a fool.
The enemy whispers this in your ear to isolate you, to keep you from taking bold steps in faith. I love this quote:
"God will not protect us from what He will perfect us through." -Paul David Tripp, from The Art of Marriage
God protected me, our marriage and our family by NOT allowing me to realize Scott was committing adultery for almost a year. Had I learned of Scott's affair before I did, I would have kicked him to the curb right then. That was practically part of our wedding vows in 1991- "I will love, honor and cherish you, until death do us part or unless you cheat on me." I am so grateful for that protection, what a different direction our lives would have taken if God had not kept holy blinders on my eyes.
Protecting
In His divine protection, God was preparing me to learn of Scott's affair, and my heart to respond to him.
It's abundantly clear in hindsight, God was softening my heart. He drew me to Himself, I said the sinner's prayer in 2003, a year before learning of Scott's affair. In that year, God strategically moved me into a small group of women who would help me navigate with grace the waters of Scott's double life, his infidelity, his lying, his verbal abuse, his brokenness. And it was in this group that I truly submitted my life to Christ and elevated Him as my Savior. God knew I needed to be grounded in the Word to respond from the Word when I learned of Scott's adultery in 2004.
And respond from the Word I did. Although the enemy was telling me I was a fool for praying for Scott and honoring our marriage covenant while he was living with his girlfriend, I learned in Proverbs the attributes of a fool. Read a Proverb a day, it will change your perspective as you see people through God's eyes.
Perfecting
In His divine perfecting, God was drawing me nearer to Him, making me more Christlike, softening my heart for Scott.
I prayed for God to show me Scott through His eyes, and He did. I saw a broken little boy who had made such a mess and didn't know how to come out of it a man. My heart broke for him. Through the weeks and months to come, I was taking a crash course on how to be the woman and wife God created me to be, reading everything I could get my hands on, praying like never before, listening to all the great bible teachers I could find online and on the radio.
1 Peter 3 enlightened me, I prayed it into our lives as I strived to be that wife whose husband would be won over by her character, not her many words. In the 15 months between confronting Scott at his girlfriend's apartment and our divorce date, God was tumbling me like sea glass in His Word, using every situation and encounter to make me more like His Son. He taught me when to hold my tongue, how to respect Scott when he didn't deserve it, and how to make our marriage a safe place for Scott to step back into as leader.
Walking in obedience to God is NEVER foolish, except to those who do not know Him.
But the natural, nonspiritual man does not accept or welcome or admit into his heart the gifts and teachings and revelations of the Spirit of God, for they are folly (meaningless nonsense) to him; and he is incapable of knowing them [of progressively recognizing, understanding, and becoming better acquainted with them] because they are spiritually discerned and estimated and appreciated. - 1 Corinthians 2:14 AMP
Was it easy?
No. Would I wish this situation on anyone? No. Would I trade it for anything? NO! The refining fire of 2004 -2005 has changed me, Scott, our marriage and family beyond recognition. You are not a fool, walk tall in your humility through God's refining fire as He perfects you.
Regardless of the state of your marriage, I challenge you to:
Pray 1 Peter 3 and Ephesians 5 into your lives and marriage out loud. Download one of these, write your spouse's name in the blanks, and start praying!

Read a Proverb a day. There are 31 chapters in Proverbs, so read the chapter that correlates with today's date!
Rummage through the Marriage Toolbox, pull out some tools and use them in your marriage today.
Hear hope, listen to our story.
Here are several resources that spoke to me: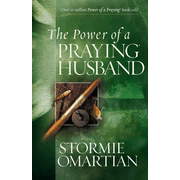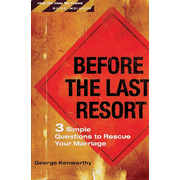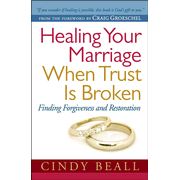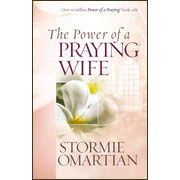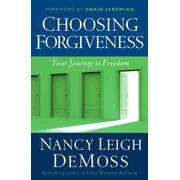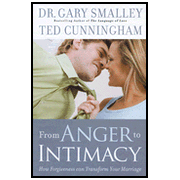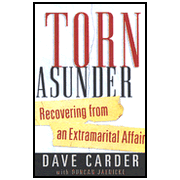 GO TO THE SOURCE: FamilyLife's Weekend to Remember is a great place to get TRUTH! It will strengthen your marriage, and change your life, marriage and legacy. Find a getaway near you, register with our group code JOSHUA2415 for a discount